LOST STONES:
IGG (video game)
LOST STONES

: Aya's Prophecy - Puzzle RPG - 
Publisher: IGG Japan for IGG
CONCEPT:


When I arrived at IGG Japan, I was in charge fo the artistic and narrative development of an original IP for the Japanese market. ​​​​​​​Creation of the concept, universe, in order to create an RPG/Puzzle game, mixed with Japanese animation style, Gacha system.
My idea was to create a fantasy world where heroes are outlaws running to catch magical stones and if the prophecy is real, maybe becoming the new god of this world.
Creating a logo in Japanese was a real challenge, but using Katakana was easier than having to create something from Kanji. I also did the US and Ch versions.
A global overview of the game: Images made for the marketing on GooglePlay and Apple Store.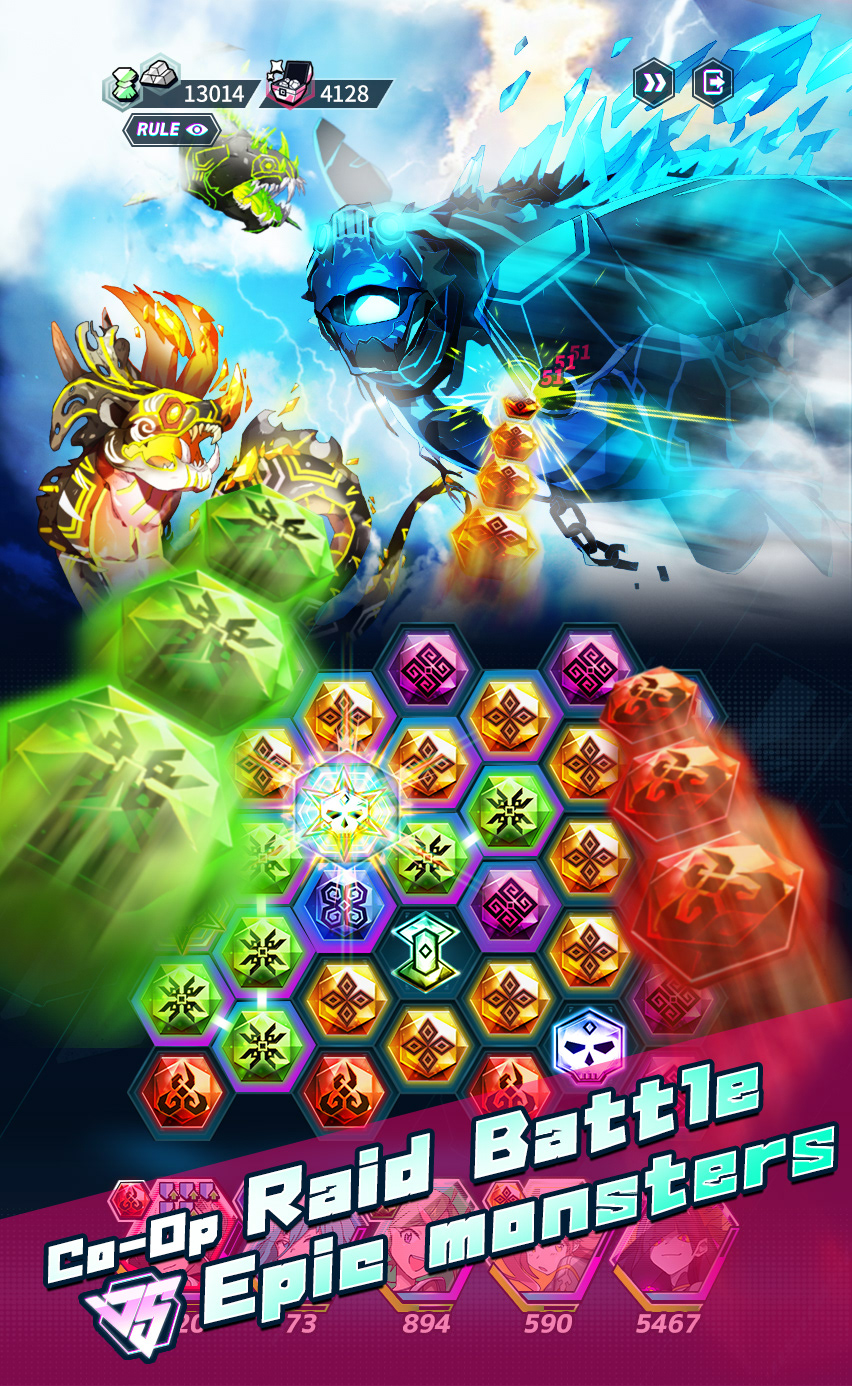 It is more than 160 characters and 32 backgrounds created for this game. Based on Game Design's request, I was in charge of sketching ideas, finding references, and supervising the final character design in order to keep consistency in the universe and quality. Working in this anime style was a big challenge even if I love it so much.
Background design researches and Art Direction, after, all were made by Cocolo Studio
http://studio-cocolo.com/
I just added some lighting effects and some color adjustments to fit with the game.
UI (Card design example):


Making the first UI guide lines to provide to the UI artist the most clear and efficient Art Direction. I also did a lot of animations in Unity to make the UI more accurate and fun for the player.
Merchandising and Communication visuals: Samples