IROPPOI [色っぽい] : 

Solo Exhibition
CONCEPT:


"IROPPOI [色っぽい] means sensual in Japanese. This word is for me pure poetry. Sensuality is the very breath of art, of life and of everything in between... and this is why this word resonates into my soul. The word "Iroppoi'' itself resonates like a wonderful haiku. The title of an immortal song. It became the obvious choice to me for the name of this exhibition. Expressing visually "sensuality" is important for me as every woman embodies "iroppoi" in my opinion. Beauty lies in the eye of the beholder, but I believe sensuality should be obvious to anyone.
IROPPOI project is a passionate testimony about my emotions and my feelings inspired by women in general and each model I collaborated with for this exhibit. Sometimes provocative, sometimes romantic, sometimes naive, sometimes simply fantastic, the way to show Iroppoi's models is simple and direct. Away from the "male gaze", I let the focus and the angle of my images bare to allow the model to decide what she wants to reveal. This also means no digital alteration on the models has been performed. Iroppoi shows them by keeping a neutral point of view. It is a direct exchange, an intimate moment between the model and my camera, enhanced digitally by overlaying graphics, positive words and ideas, sometimes borrowed expressions or song titles.
My entire style is based on everlasting love for graffiti, an art form I discovered when I was 14 years old. I wanted to keep an "handwritten" look even if it was digital. So, I decided to use the "flop" style for its curves and voluptuousness that I felt fits the sensuality of the models.
Women are thinkers, fighters, mothers, sisters, workers... but to many, they are still considered inferior to men. It is an unfortunate truth and as an artist, I want to fight against this sexist vision. This is why I wanted every image to convey positive messages and ideas. All models are showing what they want and who they are. IROPPOI  [色っぽい] means sensual but I hope that through this exhibition it will express even more. The celebration of the all-around fabulousness of women !"
12 models, 12 images are exhibit at Ultra Super New Gallery in Tokyo. A total of 62 images were made for this project, all included in a recap book (see below).

Prices: On demand
All images are signed and numbered, a certification is joined to the picture.​​​​​​​
*10% of the sales is going to the models
**10% of the sales is going to an association for Women and Child protection​​​​​​​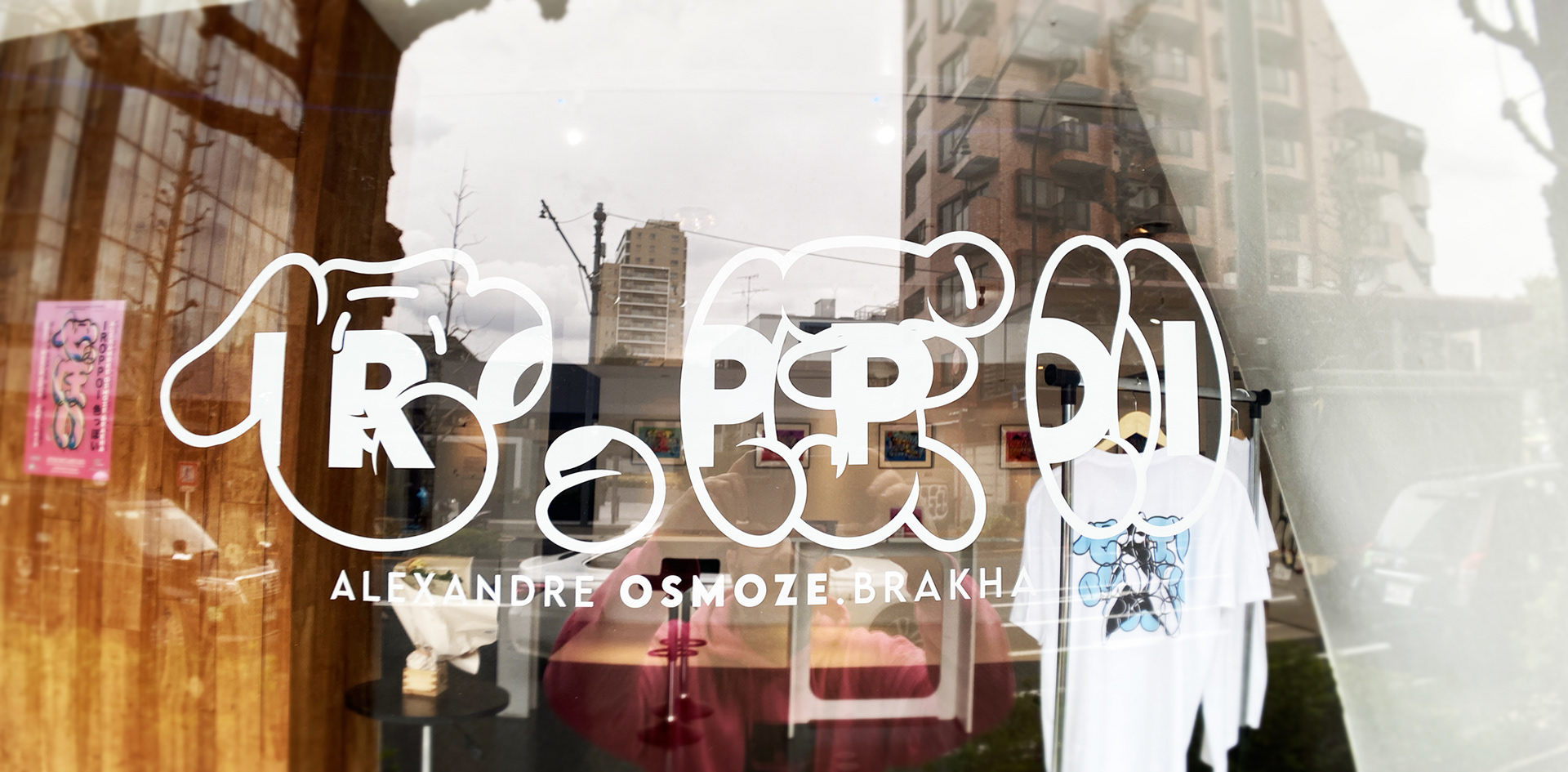 The 62 images made for this project:
Recap book (50 copies) including the 62 images is in pre-order on demand (Signed and numbered), Stickers and T-shirts are already available on demand.

Prices:


Book 50 copies (Signed):

SOLD OUT
T-Shirts:


Front/back print logo: 4000¥ 

M size available


Front print 色っぽい: 3500¥

M size available
Stickers: 250¥ each (Pack of 6: 1250¥)

Still available
OPENING PARTY:
Dj Kentaro & Dj Ne-Nyo mixes
Mayuka Kowaguchi & Mazlika dance performances