Great BUDDHA | WACOM X Behance Japan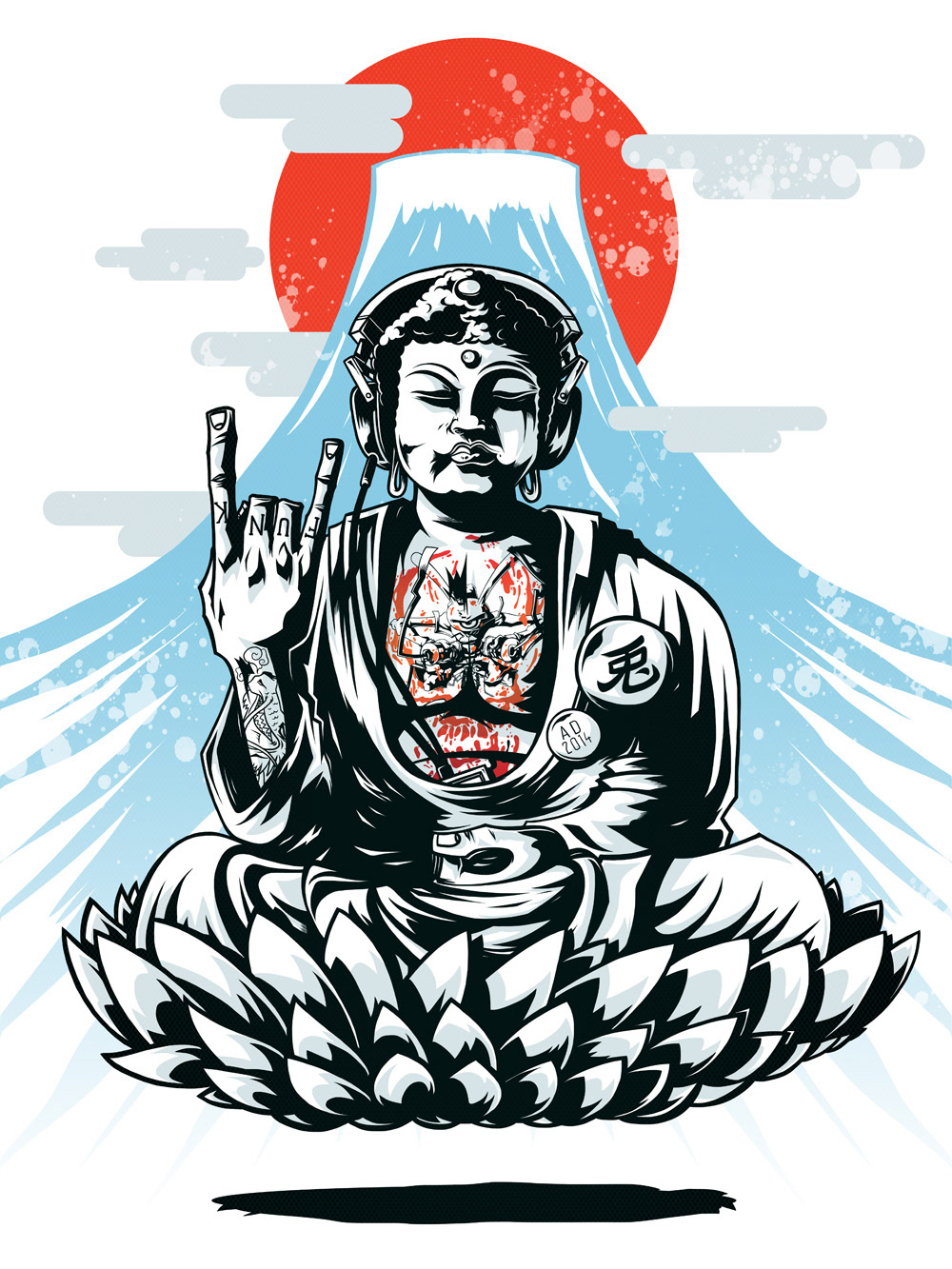 CONCEPT:

Behance JP and WACOM JP invited me to participate to do a digital drawing demo during the Behance Port folio review #5.
Here is the final version, the sketch and the first draft made during the event.

The idea was to create an illustration and mixing my graphic style and icons of the Japanese culture. I choose to do the Kamakura Daibutsu (Great Buddha of Kamakura), the Mount Fuji and to add tattoos, to modify the shape of the Buddha and to add headphones, badges, etc... The most important was to finish an illustration in a time limit and to make a tribute to Japan and its culture.
Location: T site Gallery Garden, Daikanyama, Tokyo, JP

Thanks to the Behance JP team , WACOM JP, all of the people who supported me during the event and especially to Terada Hideji, MaMe Creative Beans, Obata Miyuki Fun Fun Kubo, Takei Shiori.
Started in Tokyo and printed in Montreal by Beans & Bacon.